Contact Information:
610-348-4267
michelle@yourmannerlymutt.com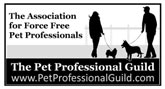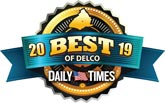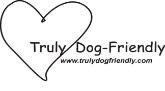 More Testimonials
"From the second I met Michelle, I knew I'd met the perfect trainer for me! The energy that radiates from her is addictive and you can tell she has complete love for dogs and her job. I was glad that my dogs took right to her, especially since Bella fears new people. She made me believe that I could train my dogs and without her help, support and love I know Buster and Bella would not be where they are today. I am grateful to Michelle as are Buster and Bella and I would recommend her to anyone!!!
- Danielle S.

"I love the positive reinforcement techniques and I love seeing the quick results. We were using the old "dominant dog" techniques and they were not working. Once we adopted Michelle's methods we were all happier!! Lucy is 16 weeks old and she is starting to walk on leash and come really well. "Relax" was a life saving command to save us from the incessant puppy mouthing. Training gives us a positive way to interact with Lucy."
- Julie T.

"Ginger is my first dog so I really had a lot to learn. Michelle has done an absolutely wonderful job with training Ginger (and me) and I couldn't be happier. She has made it her mission to not only teach her clients' dogs but also to make sure that we as owners understand the commands we are using and have fun while doing so. My family and I have had a great time learning with Ginger and we couldn't have picked a better trainer."
- Christine S.

"Michelle made the difference in our decision to keep our new puppy. Levi was on his way back to the breeder. We had absolutely NO control of him. After the initial meeting we were sold on classes and we now have a Canine Good Citizen living with us! Michelle's calm, steadfast demeanor and her caring attitude are all that we needed to get on the right track. We sing her praises everywhere we go! Our boy is a bright, smart, happy puppy - Thank Goodness we found Michelle!"
- Pattie P.