Contact Information:
610-348-4267
michelle@yourmannerlymutt.com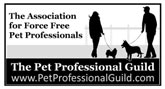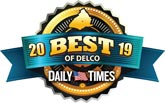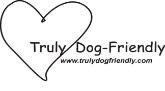 Private training in the convenience of your home!
Serving
Delaware County, Montgomery County and
Lower Chester County Pennsylvania
Choosing the right dog for your family




Whether you decide on a reputable breeder or a shelter dog, a puppy or adult, choosing the right dog for your family and lifestyle is vitally important. Your schedule, activity level, finances, home environment and other pets in the household are just a few of the factors to consider. Schedule a counselling session to help determine the right breed for you.

Welcome Home Puppy!


Start your new puppy off on the right paw. The first 16 weeks of a puppy's life is their most crucial development stage. This time is called their Socialization Window. Both positive and negative experiences during this time can effect your dog for the rest of their life. This 5 week session focuses on socialization, house and crate training, preventing resource guarding, creating a safe puppy environment in your home, bite inhibition, body handling exercises, proper chew items and preventing problem behaviors before they start.

Beginner Manners




Start on the path to a well mannered dog. In Beginners Manners you will learn foundation behaviors such as: Name Recognition, Sit, Down, Leave It, Loose Leash Walking, Go to Bed, Relax, Hand Targeting, Stay, Polite Greeting and Come.

Intermediate Manners




Build on the behaviors learned in Beginners Manners. Introduction of distance and distractions for proofing behaviors as well as new skills such as Give, Drop It, Wait, Tricks and Mental Stimulation Games.

Advanced Manners




Perfect your behaviors and prepare for the Canine Good Citizen test. Learn advanced shaping skills and party pleasing tricks!

Behavior Modification




Specialized training plans designed specifically for your dog for such problems as: Dog - Dog Aggression, Fears and phobias, Separation anxiety, Leash Reactivity,Barking, Chewing, Digging, General Unruliness

Star Puppy/Canine Good Citizen Testing


Click Logos below for more information on testing criteria.